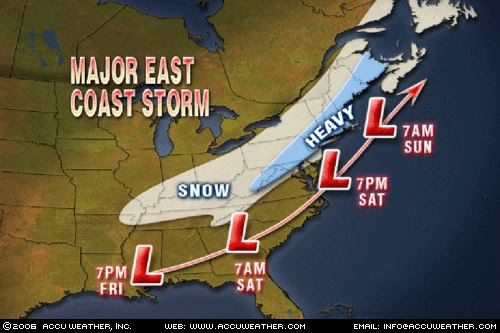 Graphic Courtesy of Accuweather.com
This graphic is fresh off the presses from Accuweather. As you can see, the 3-6" band is closer to Boston as I advertised earlier. The best bet is the farther north and west you live from Boston, the better chance you have at receiving 3" or more. However, some spots in western MA may pick up close to 7" or 8".
About the "pattern change," it may look like it will have to wait as after the chill on Thursday and Friday, we may rebound back into another January Thaw with highs back well into the 40's. Some places may soar all the way back up into the lower-mid 50's by the time we get to Saturday. Let's just hope this isn't a 4 week thaw as we have just experienced...
More later.