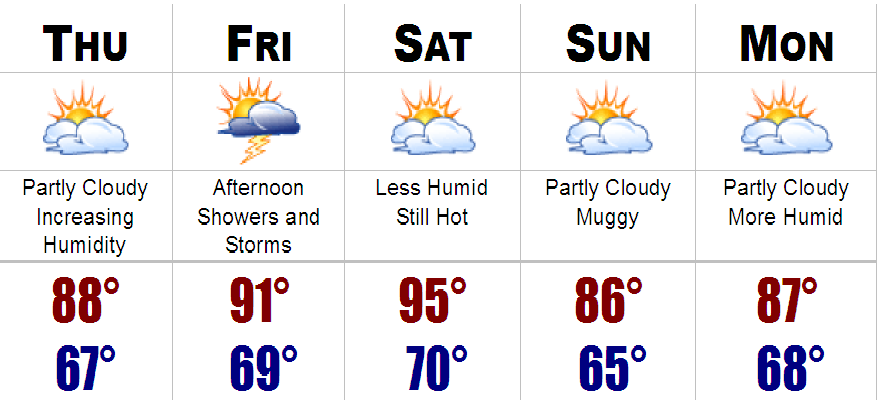 Hot again today, Wednesday, with highs once again in the upper 80's around southern New England. Dewpoints are on the rise today, however. Dewpoints are generally going to hover around 70 degrees until later on Friday and Friday night when a cool front will pass through the area, with the chance of a few scattered but very intense thunderstorms. So watch out for those.
Other than that, there will be not much weather to talk about in the next five days. Saturday the humidity will come down greatly, but it will still be very hot with temperatures in the lower to mid 90's around here. Sunday and Monday will cool down into the 80's, but even then will be above normal in the temperature department. Also, later Monday, you will start to feel an increase in the humidity, unfortunately.
More on this forecast in the days to come and if anything starts to brew in the tropics, you will be the first to know.