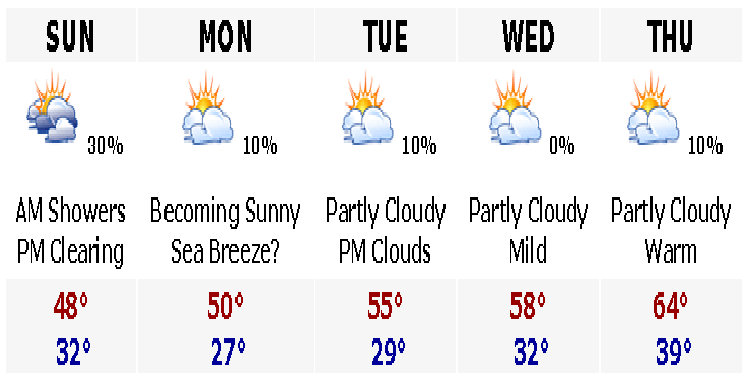 This is a new format to the five day forecast, including more graphics and visuals. This is still a work in progress and will be adjusting it to my liking over the next several weeks. Any ideas, let me know.
For the weather, it looks like tomorrow will be the last in a string of raw cool days in the Southern New England area. After tomorrow morning starting with a few Cape sprinkles from an offshore storm, the area will clear up and we will see some partial sunshine in the afternoon. From then, it looks like warmer air will be here, not all a warmer airmass, but with the strong late March sunshine, temperatures will respond into the 50's almost every afternoon, barring a sea breeze.
By the end of the week, we may be talking about 60's here with strong SW winds. Enjoy the quiet weather while we have it because its New England and this March has been a breeze and you know we are bound for something shocking sometime in April. That is just the way it works here.
More on the forecast later.